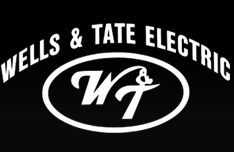 (800) 880-0761
Von Braun MDA Complex
Owner: US ARMY CORPS OF ENGINEERS
Location: Redstone Arsenal, AL
Size: 240,000 sq ft
Architect: Goodrum-Knowles
Electrical Engineer: Hays Cheatwood Cornelius Inc.
General Contactor: Turner Universal Construction
Contract: $7,946,000.00
Completed: August 2007
Description:
The design build MDA Center Phase of the Von Braun Complex consists of a 240,000 sq ft, five story administrative building and central plant expansion. Wells & Tate was the electrical contractor for the 220,000 sq ft SMDC phase 1 project with Turner Construction as well, with a contract of $6.5million.
Wells & Tate also completed the Fire Alarm install for the 839,873 sq ft, six story, Phase III complex completed in April, 2011.